IMPORTANT NOTICE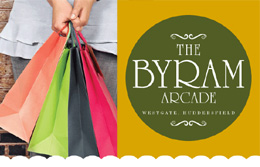 Byram Arcade
Westgate, Huddersfield

A haven for independent shopping, Byram Arcade is the town's oldest Victorian arcade and a great place to visit in Huddersfield.

Spread over three floors, the arcade is in the heart of the town centre and home to specialist shops selling homewares, fashion, vintage, arts, crafts, and gifts, plus several cafés and restaurants.

Acre Street, Lindley
Coronavirus Lockdown Essential Shop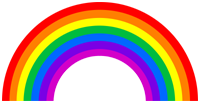 We understand that the shop on the left is providing Essential Services, for example food & drink and medical supplies for collection or delivery.
Please call them for further information.
For more Shops which are offering services

CLICK HERE
(Look for the rainbow icon)
38 Acre Street
Acre Street
Acre Street
18/20 Acre Street
16 Acre Street
14 Acre Street
12 Acre Street
10 Acre Street
8 Acre Street
Acre Street
2 Acre Street
8

0

New Hey Rd
78 New Hey Rd
Y

our screen should look like

the picture above with navigation icons to the side, top and bottom.
If it does not, please click the image above to gain full website access. Thank you.
www.01484.com
Huddersfield Royal Infirmary
Hospital & Casualty
Tel: 01484 342000

www.cht.nhs.uk www.nhsdirect.nhs.uk
Estetica

Beauty Clinic

Tel: 01484 423344
Premier



Off Licence & Grocers



Tel:

01484






Newsagents

Tel:
01484 530853
Hugo Barbers & The Ink Lounge

Barbers & Tattoos



Tel:

01484 349000

HD3 3DU
Rasoi

Punjabi Restaurant



Tel:

01484 544226

HD3 3DU
Oriental Taste



Takeaway





Tel:

01484 303103
Yorkshire





Building Society





Tel: 0845 1200845
Piccolo Taverna
Tel: 01484 514469


The Link
Tel: 01484 515352


Timebox





Bookmakers





Tel: 01484
Ryder & Dutton

Estate Agents

Tel: 01484 506407
Dickinsons Chemist

Numark

Pharmacy





Tel: 01484

421987



Lindley Dental Centre



Dentist





Tel: 01484 425192

HD3 4AJ