IMPORTANT NOTICE

JPB Jewellery, 3A Half Moon Street
Huddersfield
Our personal jewellery services include:

• Bespoke diamond jewellery
• Specifically designed wedding rings
• Unique engagement rings
• Large selection of watches
• Earrings ~ Necklaces ~ Bracelets
1 Acre Street
75 Acre Street
Acre Street
75 Acre Street
153 Acre Street



Stafflex Recruitment in Huddersfield specialise in supplying temporary and permanent personnel for all types of jobs within local education, industry and offices.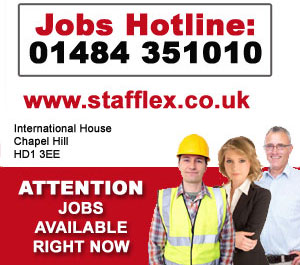 Acre Street

Welcome to Chadwick Lawrence Solicitors, Huddersfield

Personal Departments

Civil Liberties
Conveyancing, Huddersfield
Debt, Dispute & Litigation
Employment
Family
Financial Services
Medical Negligence
Personal Injury, Huddersfield
Wills, Probate & Trusts


Commercial Departments

Commercial Property
Company Legal Health Check
Disputes, Litigation & Debt
Employment
Insolvency, Huddersfield
Intellectual Property
Licensing & Planning
Mediation
Miscellaneous Matters
Acre Street
Acre Street

FIND AN ACCOUNTANT NEARBY!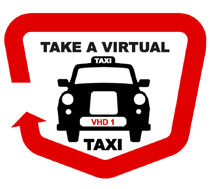 To
Walter Dawson & Son
Chartered Accounts
Wellington Mills
Lidget Street
1 Lidget Street
17 Lidget Street
19
Lidget Street
29 Lidget Street
"Shopping in the heart of Huddersfield has never been easier, at the convenient and friendly Piazza Shopping Centre..."
31 - 33 Lidget Street
31 - 33 Lidget Street
35 Lidget Street
To Marsh

Y

our screen should look like

the picture above with navigation icons to the side, top and bottom.
If it does not, please click the image above to gain full website access. Thank you.
The Bay Horse
Public House
Tel: 01484 466921

HD3 3DX
VACANT PREMISES
Rafferty's of Lindley
Sandwiches etc

Tel: 01484 651616
The Old Wire Works
Bar & Dining Rooms
Tel: 01484 643016

HD3 3DZ
H & G
Hairdressing
Tel: 01484 654648

HD3 3EH
VACANT SHOP

Click here for more Vacant Property
Lindley Post Office
Financial & Postal Services

Tel 01484 539301
Sainsbury's Local
Mini-Market
Heritage Exchange
Business Services / Offices
Tel: 01484 489330
Wellington Mills, Plover Road, Lindley

HD3 3HR
St Stephen's Church
Church of England
Tel: 01484 650996
Manor House
Hotel/Wedding Venue
Tel: 01484 504000
Home At Lindley

Restaurant

Tel: 01484 917699
Modus

Property Letting & Management

Tel: 01484 544315
Pizzeria Napoli





Pizzeria



Tel: 01484

648844
Hulins





Hairdressing





Tel: 01484 659029
Hulins



Barbers

Tel: 01484 659029
The Nail Studio

Beauty Salon



Tel: 01484 766466