IMPORTANT NOTICE
23a WESTGATE HONLEY
14 ST.GEORGE'S SQUARE
Visit The Kingsgate Shopping Centre
King Street Huddersfield.
Whether you are looking for this seasonís latest collections, footwear, gifts, music or books, at Kingsgate you will receive all the assistance you require, from baby changing facilities and cash points to disabled access and plenty of car parking spaces.

House of Fraser
TX Maxx
River Island
Miss Selfridge
Pandora
Next
Office
JD Sport & more...
Browse all the famous shops & watch our video.
Click here!
56 JOHN WILLIAM ST
64-66 JOHN WILLIAM ST
26 VICTORIA STREET

HOLMFIRTH
4

4 JOHN WILLIAM ST
3

4

PEEL STREET

MARSDEN
5

MARKET STREET
19 RAILWAY ST
7

ST.PETER'S ST

Welcome to Chadwick Lawrence Solicitors, Huddersfield

Personal Departments

Civil Liberties
Conveyancing, Huddersfield
Debt, Dispute & Litigation
Employment
Family
Financial Services
Medical Negligence
Personal Injury, Huddersfield
Wills, Probate & Trusts


Commercial Departments

Commercial Property
Company Legal Health Check
Disputes, Litigation & Debt
Employment
Insolvency, Huddersfield
Intellectual Property
Licensing & Planning
Mediation
Miscellaneous Matters
23 MARKET PLACE
71 HUDDERSFIELD ROAD
14 BYRAM ST
LINDLEY
32a Bridge Street
6 CTC MARKET STREET
8 WESTGATE
34 VICTORIA STREET

HOLMFIRTH
HUDDERSFIELD ROAD

HOLMFIRTH

To the Virtual Streets of Town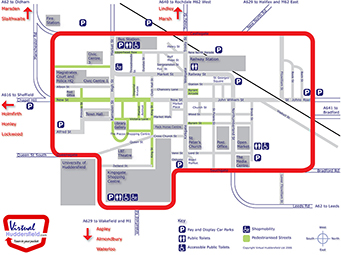 Welcome to Property Street
All our other Virtual Streets really exist and you can walk down them, but this is a special street where you can see all the estate agents in our catchment area in one place.
We list only 01484 phone numbers, their websites, and a link to their actual location on Virtual Huddersfield. Happy Home Hunting !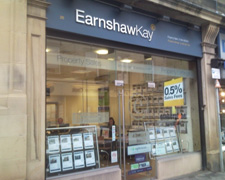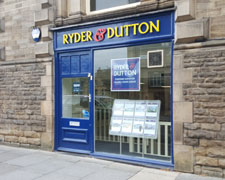 Property Street

To the Virtual Streets of Town
Y

our screen should look like

the picture above with navigation icons to the side, top and bottom.
If it does not, please click the image above to gain full website access. Thank you.
www.01484.com
BELONG
ESTATE AGENT
TEL 01484 444567
BRAMLEYS
ESTATE AGENTS
TEL 01484 530361
BRIDGFORDS
ESTATE AGENT
TEL 01484 290133
www.bridgfords.co.uk

HD1 1ER
EARNSHAW KAY
ESTATE AGENTS
TEL 01484 455100
EARNSHAW KAY
ESTATE AGENTS
TEL 01484 680800
HUNTERS
ESTATE AGENTS
TEL 01484 513777
JANE STOCKS
ESTATE AGENT
Tel 01484 847070
www.janestocksestateagency.co.uk
JOWETT SURVEYORS
ESTATE AGENTS
TEL 01484 536799
LANCASTERS
ESTATE AGENTS
TEL 01484 532476
MARTIN & CO
LETTING AGENT
TEL 01484 453935
REEDS RAINS
ESTATE AGENTS
TEL 01484 517822
RYDER & DUTTON
ESTATE AGENTS
TEL 01484 689792
RYDER & DUTTON
ESTATE AGENTS
TEL 01484 411060
S
IMON BLYTH
Estate Agents

Tel: 01484 651878
VALLEY ESTATES
Estate Agents
Tel 01484 847777‎
Click to visit Slaithwaite location
WHITEGATES
ESTATE AGENCY
TEL 01484 548126
WILLIAM H BROWN
ESTATE AGENTS
TEL 01484 542072
WILLIAM H BROWN
ESTATE AGENTS
TEL 01484 687818
Wm. SYKES & SON
ESTATE AGENTS
TEL 01484 683543
Our bathroom showroom in Huddersfield has over 70 full bathroom displays and a huge selection of accessories

.


CLICK TO GO THERE

CLICK TO WATCH A SHORT VIDEO OF OUR SHOWROOMS