TO KING ST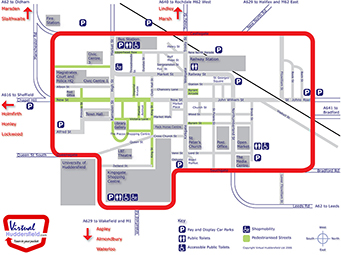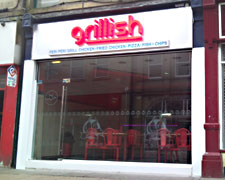 click to cross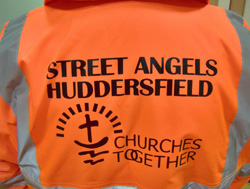 Huddersfield Street Angels are a group of volunteers who give up their free time on a Saturday night (10pm-2am) to help those who are enjoying the night life of our town to keep safe.
www.streetangelshuddersfield.co.uk

Click Above for Free Bus Map
TO KIRKGATE

TO BYRAM ST
TO QUEEN ST

TO KING ST
HUDDERSFIELD
Y

our screen should look like

the picture above with navigation icons to the side, top and bottom.
If it does not, please click the image above to gain full website access. Thank you.
TOWN EXPRESS
OFF LICENCE & NEWSAGENT
TEL 01484
(Your Business ? Please advise 01484 local phone number.
Click Here )
GRILLISH
TAKEAWAY
TEL 01484
(Your Business ? Please advise 01484 local phone number.
Click Here )
FONE TECH
MOBILE PHONES/IT SPECIALIST
TEL 01484 453418
CHICKEN VILLAGE
TAKEAWAY
TEL 01484 30605
DIXY
CHICKEN
DINER
TEL 01484 450786
PIZZA GRILL
TAKEAWAY
TEL 01484
HUDDERSFIELD TAXIS
24 HR TAXIS
TEL 01484 300030
88 NOODLE BAR
ORIENTAL FOOD
TEL 01484 428488
C. BOOTH & SON
HARDWARE
TEL 01484 530457
MALAIKA'S
GRILL BAR
TEL 01484 450555
UGARIT
SYRIAN & LEBANESE RESTAURANT
TEL 01484 517032
FIVE
BAR
TEL 01484
RIVERS
CHINESE RESTAURANT
TEL 01484 432196

TO KIRKGATE

HUDDERSFIELD