IMPORTANT NOTICE
581-585 WAKEFIELD ROAD
Visit The Kingsgate Shopping Centre
King Street Huddersfield.
Whether you are looking for this season's latest collections, footwear, gifts, music or books, at Kingsgate you will receive all the assistance you require, from baby changing facilities and cash points to disabled access and plenty of car parking spaces.

House of Fraser
TX Maxx
River Island
Miss Selfridge
Pandora
Next
Office
JD Sport & more...
Browse all the famous shops & watch our video.
Click here!
587 WAKEFIELD ROAD
589 WAKEFIELD ROAD
591 WAKEFIELD ROAD
593 WAKEFIELD ROAD
595 WAKEFIELD ROAD
597 WAKEFIELD ROAD
599 WAKEFIELD ROAD
601 WAKEFIELD ROAD
601 WAKEFIELD ROAD
601 WAKEFIELD ROAD

FIND AN ACCOUNTANT NEARBY!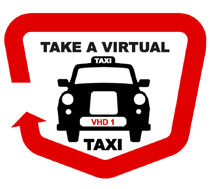 TO
Walter Dawson & Son
Chartered Accounts
Visit The Packhorse Centre Huddersfield
Located in the heart of Huddersfield, offering visitors a bright and welcoming shopping experience.
The centre provides over 40 shops on one accessible refurbished covered mall.

The Packhorse Centre is located within the town centre retail core in an excellent trading position, having frontage and an entrance situated on pedestrianised King Street, the prime retail thoroughfare, together with additional entrances from Market Place and Kirkgate.

Burger King ~ Patisserie Valerie ~ Ann Summers~ Beaverbrooks and many more
603 - 605 WAKEFIELD ROAD
603 - 605 WAKEFIELD ROAD
603 - 605 WAKEFIELD ROAD
WAKEFIELD ROAD
609 WAKEFIELD ROAD
609A WAKEFIELD ROAD
WAKEFIELD ROAD
GALLAGHER RETAIL PARK



Stafflex Recruitment in Huddersfield specialise in supplying temporary and permanent personnel for all types of jobs within local education, industry and offices.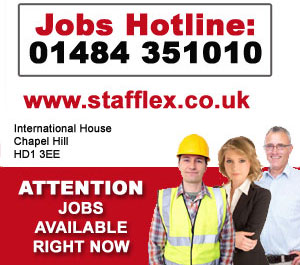 GALLAGHER RETAIL PARK
2a GALLAGHER RETAIL PARK
GALLAGHER RETAIL PARK
Brintons
Ulster
Axminster
Old Charm
Parker Knoll
Sherborne

3 Piece Suites
Dining Suites
Carpets
Beds
Recliners
Sofas

Step into Thatcher's of Huddersfield and discover a world of beautiful furniture and carpets to enhance any home.
Displaying a combination of traditional styles and more contemporary designs, Thatcher'shas something for everyone in three extensive showrooms all on one level.

82 Leeds Road
Huddersfield
GALLAGHER RETAIL PARK
37 Wakefield Road
39 Wakefield Road
HUDDERSFIELD
Y

our screen should look like

the picture above with navigation icons to the side, top and bottom.
If it does not, please click the image above to gain full website access. Thank you.
PP Marron Carpets
Carpets
Tel 01484 420827
Hair Port
Hairdressing
Tel 01484 532447
Hadfields
Bakers
Tel 01484 319064
Jack Pearson
Betting Office
Tel: 01484
( Your Business ? Please advise 01484 phone number. Click Here )
E Nails
Beauty
Tel 01484 424113
Armitages
Fish & Chip Shop
Tel 01484 517690
Icicles

Ice Cream Parlour
Tel 01484
Yorkshire's Finest

Estate Agents
Tel 01484 432773
Cornerstone
Estate Agents
Tel 01484 428336
Waterloo Bismillah
Indian Take Away
Tel 01484 452323
Pizza Shack
Pizza Takeaway
Tel 01484 519889
Subway
Restaurant
Tel 01484 549090
Coral
Bookmakers
Tel: 01484
Domino
Pizza Takeaway
Tel: 01484 548300
Waterloo Bowling Club
Tel: 01484 423046
HD5 9XP
Waterloo Tavern
Public House
Tel: 01484 543525








Blue Plate

Cafe

Tel: 01484
VACANT SHOP

Click here for more Vacant Property
MCDONALD'S
FAST FOOD
TEL 01484 546143
ALDI
SUPERMARKET
TEL 01484
HD5 0AL
SIMPLY FOOD
SUPERMARKET
TEL 01484
HD5 0AL
PETS AT HOME
PET SUPERMARKET
TEL 01484
HD5 0AL
HOME BARGAINS
DISCOUNT STORE
TEL 01484 513939
HD5 0AN
CALDER VETS
VETS
TEL 01484 469184
HD5 0AN
COCO NORTH
HAIRDRESSERS
TEL 01484 422214
HD5 0AN
SLAITHWAITE