HUDDERSFIELD RD
Click to Enlarge & Navigate
IMPORTANT NOTICE
36 VICTORIA STREET
34 VICTORIA STREET

FIND AN ACCOUNTANT NEARBY!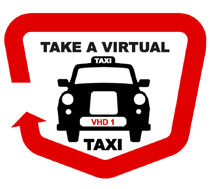 TO
Walter Dawson & Son
Chartered Accounts
3

2

VICTORIA STREET
30 VICTORIA STREET
Visit The Kingsgate Shopping Centre
King Street Huddersfield.
Whether you are looking for this season's latest collections, footwear, gifts, music or books, at Kingsgate you will receive all the assistance you require, from baby changing facilities and cash points to disabled access and plenty of car parking spaces.

House of Fraser
TX Maxx
River Island
Miss Selfridge
Pandora
Next
Office
JD Sport & more...
Browse all the famous shops & watch our video.
Click here!
26 VICTORIA STREET
24 VICTORIA HOUSE
Welcome to Holmfirth Market

Traditional Shopping in the heart of your town
Kirklees is undoubtedly a district of markets – from beautifully restored Victorian and Edwardian Market Halls, to the largest open markets in Yorkshire, fabulous farmers markets, and the best second-hand and collectors markets in the region.

Experience a change from the sterile shopping experiences of the high street and supermarkets with a visit to your local market, an ever-changing feast of colours, smells, sights and sounds.
visit Kirklees Markets
Click Below
20 VICTORIA STREET
VIEW POINT
Click to Enlarge & Navigate
MARKET WALK
TO HUDDERSFIELD RD

HOLMFIRTH
YOU ARE ON VICTORIA ST HOLMFIRTH
FACING NORTH
BY HUDDERSFIELD RD
Y

our screen should look like

the picture above with navigation icons to the side, top and bottom.
If it does not, please click the image above to gain full website access. Thank you.
YORKSHIRE
BUILDING SOCIETY
TEL 0845 120 01000
HD9 7DE

WILLIAM H BROWN
ESTATE AGENTS
TEL 01484 687818
also find us on Virtual Huddersfield's
Property Street
HOLMFIRTH CARPETS
CARPET SHOP
TEL 01484 688 725
MAGIC ROCK
CRAFT ALES
TEL
EARNSHAW KAY
ESTATE AGENTS
TEL 01484 680800
also find us on Virtual Huddersfield's imaginary
Property Street
MULTICRAFT CABIN
CRAFTS
TEL 01484 684050
HD9 7DE
Sponsored by
Beatties Deli & Coffee Shop, Holmfirth
Click to visit us
LLOYDS-TSB BANK PLC
FINANCIAL SERVICES
TEL 0845 0723333
CLICK TO ENLARGE
YOU ARE ON VICTORIA ST HOLMFIRTH
FACING NORTH
BY THE BRIDGE

TO HOLLOWGATE

HOLMFIRTH