STATION ROAD
Click to Enlarge & Navigate
IMPORTANT NOTICE
TOWNGATE
12-14 TOWNGATE
14c TOWNGATE
Visit The Packhorse Centre Huddersfield
Located in the heart of Huddersfield, offering visitors a bright and welcoming shopping experience.
The centre provides over 40 shops on one accessible refurbished covered mall.

The Packhorse Centre is located within the town centre retail core in an excellent trading position, having frontage and an entrance situated on pedestrianised King Street, the prime retail thoroughfare, together with additional entrances from Market Place and Kirkgate.

Burger King ~ Patisserie Valerie ~ Ann Summers~ Beaverbrooks and many more
8 - 10 TOWNGATE
TOWNGATE
TOWNGATE
BUS STOP

Welcome to Chadwick Lawrence Solicitors, Huddersfield

Personal Departments

Civil Liberties
Conveyancing, Huddersfield
Debt, Dispute & Litigation
Employment
Family
Financial Services
Medical Negligence
Personal Injury, Huddersfield
Wills, Probate & Trusts


Commercial Departments

Commercial Property
Company Legal Health Check
Disputes, Litigation & Debt
Employment
Insolvency, Huddersfield
Intellectual Property
Licensing & Planning
Mediation
Miscellaneous Matters
6 TOWNGATE
CLICK
4 TOWNGATE
2 TOWNGATE
Welcome to Holmfirth Market

Traditional Shopping in the heart of your town
Kirklees is undoubtedly a district of markets – from beautifully restored Victorian and Edwardian Market Halls, to the largest open markets in Yorkshire, fabulous farmers markets, and the best second-hand and collectors markets in the region.

Experience a change from the sterile shopping experiences of the high street and supermarkets with a visit to your local market, an ever-changing feast of colours, smells, sights and sounds.
visit Kirkless Markets
Click to Enlarge & Navigate
DUNFORD RD
TO STATION RD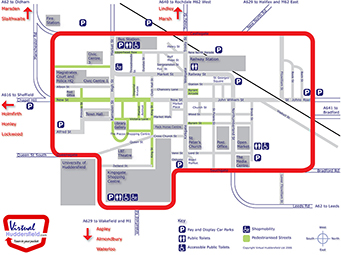 Catch the bus to HUDDERSFIELD
Welcome to Beatties
Deli & Coffee Shop, Holmfirth
Home of the Holmfirth Webcam
Holmfirth Web Cam
Now Online
TO DUNFORD ROAD

TO HOLLOWGATE
HOLMFIRTH
YOU ARE ON TOWNGATE HOLMFIRTH
FACING EAST
BY STATION ROAD
Y

our screen should look like

the picture above with navigation icons to the side, top and bottom.
If it does not, please click the image above to gain full website access. Thank you.
CLICK ABOVE TO CROSS THE FOOTBRIDGE TO MARKET WALK, HOLMFIRTH

HARVEY'S
BAR & KITCHEN
TEL 01484 681983





HD9 1HA
ALMONDS
LADIES FASHION
TEL 01484 683400





HD9 1HA
WHIPPET & PICKLE
RESTAURANT
TEL 01484 443910





HD9 1HA
HELP THE AGED
CHARITY SHOP
TEL 01484 689437
www.helptheaged.org.uk



HD9 1HA
CAFE 100
YOUTH CYBERCAFE
TEL 01484 680021
PARISH CHURCH
HOLY TRINITY
TEL 01484 683375
Click the bus to go there
BEATTIES
DELI & COFFEE HOUSE
TEL 01484 689000
Sponsored by
Beatties Deli & Coffee Shop, Holmfirth

SID'S CAFE
REFRESHMENTS
TEL 07706823855
www.sidscafe.com



HD9 1HA
J W KAYE
IRONMONGERS
TEL 01484 682481
click to cross

YOU ARE ON TOWNGATE HOLMFIRTH
FACING EAST
BY DUNFORD ROAD

TO VICTORIA ST

HOLMFIRTH