Thatchers of Huddersfield
Lounge, Dining & Bedroom Furnishings
~
'The name you can trust'
Visit Thatchers of Huddersfield for contemporary and classical
furniture and carpets:

3 Piece Suites
Reclining Chairs
Dining Tables
Memory Foam & Pocket Sprung Beds
Coffee Tables
Cabinets
Carpets
Oak, Pine & Beech Quality Furniture
Visit our Leeds Road Showroom in Huddersfield
visit us at http://tohl.co.uk

Step into Thatcher's of Huddersfield and
discover a world of beautiful furniture and carpets to enhance any home.

Displaying a combination of traditional styles
and more contemporary designs, Thatcher's has something for everyone in three extensive showrooms all on one level.

Thatcher's is a local family owned department store providing quality furniture and carpets to Huddersfield and beyond.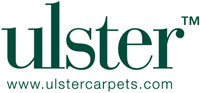 Thatchers of Huddersfield
Beds & Carpets
~
'The name you can trust'