KING ST
IMPORTANT NOTICE
4

QUEEN STREET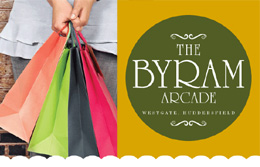 Byram Arcade
Westgate, Huddersfield

A haven for independent shopping, Byram Arcade is the town's oldest Victorian arcade and a great place to visit in Huddersfield.

Spread over three floors, the arcade is in the heart of the town centre and home to specialist shops selling homewares, fashion, vintage, arts, crafts, and gifts, plus several cafés and restaurants.

6 QUEEN STREET
QUEEN STREET
20 QUEEN ST.
20
QUEEN STREET
INFORMATION
30

QUEEN STREET
32 QUEEN STREET
Free Town Bus Stop
QUEENSGATE
KINGSGATE CENTRE
TO KING ST

TO CROSS CHURCH ST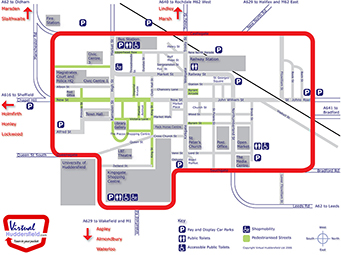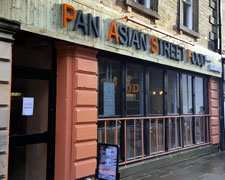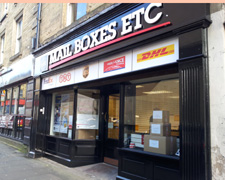 THE OTHER SIDE OF QUEEN ST IS COVERED BY THE PIAZZA & MARKET HALL.
Click Above for Free Bus Map
Stop opposite for University of Huddersfield
TO QUEENSGATE

HUDDERSFIELD UNIVERSITY

TO KING ST

HUDDERSFIELD
Y

our screen should look like

the picture above with navigation icons to the side, top and bottom.
If it does not, please click the image above to gain full website access. Thank you.
PAN ASIA STREET FOOD

RESTAURANT
TEL 01484 544111
MAIL BOXES ETC.

COURIER AND MAILBOX SERVICES
TEL 01484 766497
HD1 2SQ
LAWRENCE BATLEY THEATRE
THEATRE & BAR
TEL 01484 430528
HD1 2SP
THE PARISH

PUB

TEL 01484 522800
CALDERDALE

CREDIT UNION


TEL 01484 538406
WILKINSON WOODWARD

SOLICITORS
TEL 01484 483800
MAKIN DIXON
SOLICITORS
TEL 01484 515993
HD1 2SP
HUMPIT
VEGAN CAFE
TEL 01484 431837
HD1 2SP
STEPS TO PIAZZA

HUDDERSFIELD