QUEEN ST
IMPORTANT NOTICE
LOOKING SOUTH
25 QUEENSGATE
27 QUEENSGATE
27 QUEENSGATE
VIEW OPPOSITE THIS AREA
Street Angels Huddersfield
ZETLAND ST
31 QUEENSGATE
33 QUEENSGATE
35 QUEENSGATE
37-39 QUEENSGATE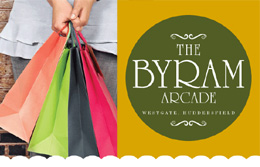 Byram Arcade
Westgate, Huddersfield

A haven for independent shopping, Byram Arcade is the town's oldest Victorian arcade and a great place to visit in Huddersfield.

Spread over three floors, the arcade is in the heart of the town centre and home to specialist shops selling homewares, fashion, vintage, arts, crafts, and gifts, plus several cafés and restaurants.

41-45 QUEENSGATE
KINGSGATE
SOUTHGATE
TO QUEEN ST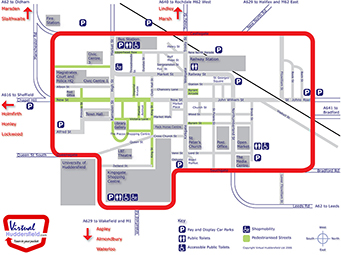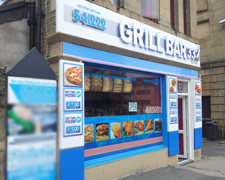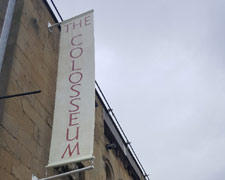 click to cross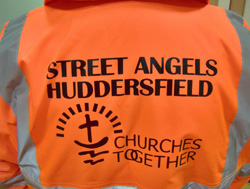 Huddersfield Street Angels are a group of volunteers who give up their free time on a Saturday night (10pm-2am) to help those who are enjoying the night life of our town to keep safe.
www.streetangelshuddersfield.co.uk

TO ZETLAND ST

THE KINGSGATE SHOPPING CENTRE
TO SOUTHGATE

ASPLEY
HUDDERSFIELD
Y

our screen should look like

the picture above with navigation icons to the side, top and bottom.
If it does not, please click the image above to gain full website access. Thank you.

THE OTHER SIDE OF QUEENSGATE IS COVERED BY THE UNIVERSITY OF HUDDERSFIELD CAMPUS
THE DENTAL SURGERY
DENTISTS
TEL 01484 530539
332
BAR/GRILL
TEL 01484 541222
THE COLOSSEUM
PROPOSED
ENTERTAINMENT VENUE
THE OTHER SIDE OF QUEENSGATE IS COVERED BY THE UNIVERSITY OF HUDDERSFIELD CAMPUS
HUDDERSFIELD
HUDDERSFIELD
VACANT PREMISES
STUDENT LIVING
LETTING AGENT
TEL: 01484 532333
PANINI HUT
TAKE AWAY
TEL 01484 766750
KAFKA
BAR
TEL 01484
RHUBARB
CAFE/BAR
TEL 01484 767132
HD1 2RB

HUDDERSFIELD