IMPORTANT NOTICE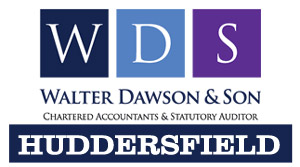 Walter Dawson & Son Huddersfield
take a personal interest in your family and business needs.

Contact Paula or Emily Today.

Our Chartered Accountants & Statutory Auditors offer a personal service tailored to suit you.

16 PEEL STREET
12

PEEL STREET
10

PEEL STREET
8 PEEL STREET
MARKET PLACE
MARKET PLACE
5 MARKET PLACE
6 PEEL STREET
2 PEEL STREET
2 PEEL STREET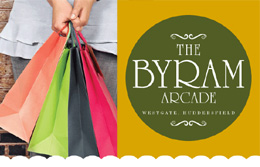 Byram Arcade
Westgate, Huddersfield

A haven for independent shopping, Byram Arcade is the town's oldest Victorian arcade and a great place to visit in Huddersfield.

Spread over three floors, the arcade is in the heart of the town centre and home to specialist shops selling homewares, fashion, vintage, arts, crafts, and gifts, plus several cafés and restaurants.

34 STATION ROAD
WATERS ROAD
TUNNEL END
HUDDERSFIELD
YOU ARE ON MANCHESTER ROAD
MARSDEN
12 KM WEST OF THE TOWN CENTRE
FACING WEST
Y

our screen should look like

the picture above with navigation icons to the side, top and bottom.
If it does not, please click the image above to gain full website access. Thank you.
Hidden
Beauty Rooms
Tel 01484
Enjoy
Art Gallery & Gifts
Tel 01484 843971
Alfie's Studio
Paperwares & Stationery
Goodness Me
Whole Food Store
Tel 01484 844329
HD7 6BU
The Marsden Moose
Cafe
Tel 01484 843550
Open Law
Solicitors
Tel 01484 840445
Marsden Coop
Supermarket
Tel 01484 844334
The Wine Bank
Wine Bar
Tel 01484 841484
Riverhead Brewery Tap
Pub & Micro Brewery
Tel 01484 841270
YOU ARE ON PEEL STREET MARSDEN
12 KM WEST OF THE TOWN CENTRE
FACING WEST
Marsden Parish Church
The Railway Inn
Pub
Tel 01484 841541
Standedge Visitors Centre
Museum & Boat Trips
Tel 01484 844298
Tunnel End
Through the Hills to Lancashire
Tel 01484 844298