SOUTHFIELD RD
YOUR LOCATION
IMPORTANT NOTICE

Welcome to Chadwick Lawrence Solicitors, Huddersfield

Personal Departments

Civil Liberties
Conveyancing, Huddersfield
Debt, Dispute & Litigation
Employment
Family
Financial Services
Medical Negligence
Personal Injury, Huddersfield
Wills, Probate & Trusts


Commercial Departments

Commercial Property
Company Legal Health Check
Disputes, Litigation & Debt
Employment
Insolvency, Huddersfield
Intellectual Property
Licensing & Planning
Mediation
Miscellaneous Matters
NORTHGATE
101-103 TOWNEND
LOOKING FOR A JOB?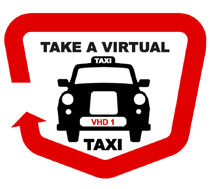 TO
Stafflex Recruitment in Chapel Hill
NORTHGATE
43 NORTHGATE
61 NORTHGATE
63-65 NORTHGATE
65A NORTHGATE
Brintons
Ulster
Axminster
Old Charm
Parker Knoll
Sherborne

3 Piece Suites
Dining Suites
Carpets
Beds
Recliners
Sofas

Step into Thatcher's of Huddersfield and discover a world of beautiful furniture and carpets to enhance any home.
Displaying a combination of traditional styles and more contemporary designs, Thatcher's has something for everyone in three extensive showrooms all on one level.

82 Leeds Road
Huddersfield
75-77 NORTHGATE
81 NORTHGATE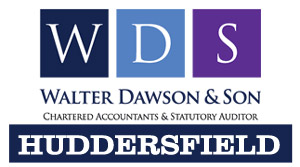 Walter Dawson & Son Huddersfield
take a personal interest in your family and business needs.

Contact Andrew, Paula or Emily Today.

Our Chartered Accountants & Statutory Auditors offer a personal service tailored to suit you.

83 NORTHGATE
85 NORTHGATE
87 NORTHGATE
YOUR LOCATION
THORPE LANE
CONTINUE TO TOWN CENTRE
HUDDERSFIELD
YOU ARE IN ALMONDBURY
2 km SOUTH OF HUDDERSFIELD TOWN CENTRE.
CLICK PHOTO TO ENLARGE
Y

our screen should look like

the picture above with navigation icons to the side, top and bottom.
If it does not, please click the image above to gain full website access. Thank you.
JACK PEARSON
TURF ACCOUNTANTS
POST OFFICE
POSTAL SERVICES
TEL 01484 425214
COOPERATIVE
SUPERMARKET
TEL 01484
VACANT PUB
Click here for more
Vacant Properties
ALMONDBURY
POLICE BOX
E.C WETTON & CO
ACCOUNTANTS
TEL 01484 538664
LES ENFANTS DAY NURSERY OFFICE 01484 426830
KIP MCGRATH
EDUCATION CENTRES
TEL 817810
FABRIK SALONS
HAIRDRESSING
TEL 01484 300909
ALMONDBURY PHARMACY
PRESCRIPTIONS ETC
TEL 01484 427516
PAISLEY PROPERTIES
ESTATE AGENT
TEL 01484 443922
THE OLD POST OFFICE
FASHIONS
TEL 01484 427257
JOHN FAWCETT
BUTCHERS
TEL 01484 428493
THE VILLAGE
BAKERY & CAFE
TEL 01484


BLUEBELL FLORISTS
FLORIST & GIFT SHOP
TEL 01484 768798

"Contemporary Flowers
- A Vintage Twist"
YOU ARE IN ALMONDBURY
2 km SOUTH OF HUDDERSFIELD TOWN CENTRE.
CLICK PHOTO TO ENLARGE

HUDDERSFIELD