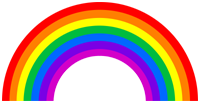 During the Coronavirus Crisis we hope that this website may be of assistance.
We list photographs, details and 01484 phone numbers of over 2000 businesses in HD postcodes.

These businesses are laid out on Virtual Streets exactly as in real life. If you cannot get to the shops or need to check stock availability why not telephone them directly and ask if they can help supply your needs?

CLICK HERE for Essential Businesses (with a rainbow icon next to them) who we understand are providing services.

This is usually the provision of take away food and drink, health products and home maintenance (for delivery or collection).

Ask shops directly about their payment, delivery or collection options.