TOWN CENTRE
MARSH-OVER 70 SHOPS
IMPORTANT NOTICE
Visit The Packhorse Centre Huddersfield
Located in the heart of Huddersfield, offering visitors a bright and welcoming shopping experience.
The centre provides over 40 shops on one accessible refurbished covered mall.

The Packhorse Centre is located within the town centre retail core in an excellent trading position, having frontage and an entrance situated on pedestrianised King Street, the prime retail thoroughfare, together with additional entrances from Market Place and Kirkgate.

Burger King ~ Patisserie Valerie ~ Ann Summers~ Beaverbrooks and many more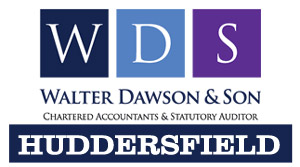 Walter Dawson & Son Huddersfield
take a personal interest in your family and business needs.

Contact Andrew, Paul or Emily Today.

Our Chartered Accountants & Statutory Auditors offer a personal service tailored to suit you.

1 WESTBOURNE RD
13 WESTBOURNE RD
27 WESTBOURNE RD
LAWRENCE RD
29 WESTBOURNE RD
31

WESTBOURNE RD
33 WESTBOURNE RD
35 WESTBOURNE RD
WESTBOURNE RD
39 WESTBOURNE RD
39b WESTBOURNE RD
AR Property Lettings Luxury Student Accommodation & Professional Room Lettings in Huddersfield
5 minutes walk Town Centre
10 minutes to the University of Huddersfield
Fully Furnished - including TV & Skybox
All Bills - including wifi
Full Central Heating & Double Glazing
Pet & Smoke Free
Double En-Suite rooms available
VISIT HERE
WESTBOURNE RD
43 WESTBOURNE RD
ELDON RD
HUDDERSFIELD
CLICK IMAGE FOR AERIAL VIEW
YOU ARE IN MARSH-HUDDERSFIELD FACING SOUTH

OVER 70 SHOPS FEATURED
Y

our screen should look like

the picture above with navigation icons to the side, top and bottom.
If it does not, please click the image above to gain full website access. Thank you.
THE PARK
CAFE/BISTRO
GREENHEAD PARK
TENNIS, BOWLS, CAFE
TEL 01484 234000
Click Here for Events in the Park
CAFE IN THE PARK
CAFE & COMMUNITY ROOMS
TEL 01484 223176
GREENHEAD PARK
PADDLING POOL, RAILWAY
TEL 01484 234000
www.friendsofgreenheadpark.co.uk
THE JUNCTION
PUB
TEL 01484
IMPRESS PAVING
PATHS/DRIVEWAYS
TEL 01484
RIGHTCHOICE
INSURANCE
TEL 01484 421993
CLICK TO CROSS

HUDDERSFIELD
SPICE QILA
TAKEAWAY
TEL 01484 422955
VAPE SUITE
E-CIGARETTES
TEL 01484 767932



INJURY CLAIMS BUREAU
ACCIDENT ADVICE
TEL 01484 450600
SALIRA
TAKE AWAY
TEL 01484 766996
WASH DAY BLUE
LAUNDERETTE
TEL 01484 531122
KABANA
ASIAN TAKEAWAY
TEL 01484 512378
KEITH DAWSON MUSIC
BRASS, GUITARS & MORE
TEL 01484 321388
"tanglewood, marshall amps "
GROOM DRY CLEANING
DRY CLEANING
TEL 01484 535585
CLUB FUSION
PARTY VENUE
TEL 01484 429771
CLICK TO CROSS

HUDDERSFIELD