WESTGATE
IMPORTANT NOTICE
"Shopping in the heart of Huddersfield has never been easier, at the convenient and friendly Piazza Shopping Centre..."

Set within a fully-pedestrianised area, The Piazza Shopping Centre offers a relaxed and welcoming environment that is a central part of the Huddersfield community.

MORE INFO
1 - 3 MARKET STREET
5 MARKET STREET
7 MARKET STREET
2 BROOKS YARD
Jon Laurence Hairdressing
4 BROOKS YARD
Jon Laurence Hairdressing
8 BROOKS YARD
9 MARKET STREET
11-15 MARKET STREET
17 MARKET STREET
CLOTH HALL ST
TO WESTGATE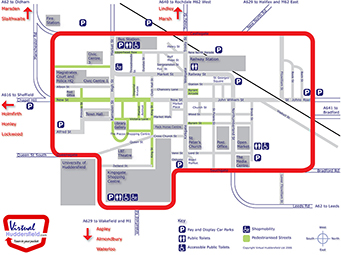 Welcome to Jon Laurence Hairdressers Huddersfield
Award winning Yorkshire Hair salon, Wella Master Colour specialist. Balmain hair extension consultation. Hair piece and wig specialists.


Opening Times:

Monday – Friday 9.00 – 5.00
Saturday 8.30 – closing
Sunday – closed
Student discount 20% with production of student card

Family business with over 60 years of experience
TO CLOTH HALL ST

CONTINUE ON MARKET ST
TO RAILWAY ST

TO WESTGATE
HUDDERSFIELD
Y

our screen should look like

the picture above with navigation icons to the side, top and bottom.
If it does not, please click the image above to gain full website access. Thank you.
SIMPSON WOOD
CHARTERED ACCOUNTANTS
TEL 01484 534431
MILANOS
TURKISH BARBERS
TEL 01484 968906
UK MOBILE PHONE
BUY, SELL, REPAIRS
TEL 01484 318376
RICO'S SALON
HAIRDRESSERS
TEL 07888 929822
JON LAURENCE
HAIR DESIGNERS
TEL 01484 426562
LUCAS & LEE PARTNERS
CHARTERED SURVEYORS
TEL 01484 423111
click to cross

WARHAMMER
HOBBY CENTRE
TEL 01484
HD1 2EH
HUDDERSFIELD DISCOUNT STORE
TEL
HD1 2EH
THE BEST CONNECTION
RECRUITMENT
TEL 01484 482776
HD1 2EH

HUDDERSFIELD