IMPORTANT NOTICE
BRADLEY MILLS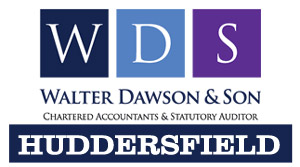 Walter Dawson & Son Huddersfield
take a personal interest in your family and business needs.

Contact Andrew, Paula or Emily Today.

Our Chartered Accountants & Statutory Auditors offer a personal service tailored to suit you.

BRADLEY MILLS
7b BRADLEY MILLS
STADIUM WAY
Huddersfield Unplugged by Ali White
JOHN SMITH'S STADIUM
Visit The Kingsgate Shopping Centre
King Street Huddersfield.
Whether you are looking for this seasonís latest collections, footwear, gifts, music or books, at Kingsgate you will receive all the assistance you require, from baby changing facilities and cash points to disabled access and plenty of car parking spaces.

House of Fraser
TX Maxx
River Island
Miss Selfridge
Pandora
Next
Office
JD Sport & more...
Browse all the famous shops & watch our video.
Click here!
JOHN SMITH'S STADIUM
JOHN SMITH'S STADIUM
JOHN SMITH'S STADIUM
Brintons
Ulster
Axminster
Old Charm
Parker Knoll
Sherborne

3 Piece Suites
Dining Suites
Carpets
Beds
Recliners
Sofas

Step into Thatcherís of Huddersfield and discover a world of beautiful furniture and carpets to enhance any home.
Displaying a combination of traditional styles and more contemporary designs, Thatcherís has something for everyone in three extensive showrooms all on one level.

82 Leeds Road
Huddersfield
290 LEEDS ROAD
HUDDERSFIELD
Y

our screen should look like

the picture above with navigation icons to the side, top and bottom.
If it does not, please click the image above to gain full website access. Thank you.
T

rans Continental Goldfish
Aquariums & Tropical Fish
Tel: 01484 420400
T

imothy Wood Ltd.
Ironmongers & Hardware
Tel: 01484 440000
Clarks and Partners
Mobility Services
Tel:01484 511441‎
click to cross

ODEON

CINEMA
MULTIPLEX CINEMA
TEL 08700 102030
John Smith's Stadium

Health & Fitness
Tel: 01484 234120
SEE HUDDERSFIELD TOWN HOME GAME FOOTBALL FIXTURES
John Smith's Stadium

Tel: 01484 484152
Huddersfield Town Football Club
Giants Rugby League
Concerts & Events
MYCCI
CHAMBER OF COMMERCE
TEL 01484 483660
THE HD ONE
Tel: 01484 484152
Shopping & Leisure Complex
Ski slope, 4 Star Hotel, Shops & Restaurants
Proposed completion 2019
Burger King

Drive Thru

under construction

HD1 6PD
Drive Thru

Takeaway

under construction

HD1 6PD
HUDDERSFIELD