IMPORTANT NOTICE
NORTHGATE-RING ROAD
NORTHGATE-RING ROAD
LOWER FITZWILLIAM STREET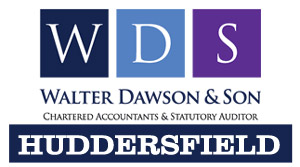 Walter Dawson & Son Huddersfield
take a personal interest in your family and business needs.

Contact Paula or Emily Today.

Our Chartered Accountants & Statutory Auditors offer a personal service tailored to suit you.

LOWER FITZWILLIAM STREET
LOWER FITZWILLIAM STREET
LOWER FITZWILLIAM STREET
LOWER FITZWILLIAM STREET
"Shopping in the heart of Huddersfield has never been easier, at the convenient and friendly Piazza Shopping Centre..."

HUDDERSFIELD
YOU ARE ON NORTHGATE-RINGROAD
CORNER OF LOWER FITZWILLIAM STREET
FACING NORTH
Y

our screen should look like

the picture above with navigation icons to the side, top and bottom.
If it does not, please click the image above to gain full website access. Thank you.
CORAL WINDOWS
GLAZING SERVICES
TEL 01484 513346
INTERCERAMICA
TILING STORE
TEL 01484 532182
click to cross

SPECIALITY CARS
PRESTIGE & SPORTS CARS
TEL 01484 511301
ECLIPSE
LADIES FASHIONS
TEL 01484 559559
click to cross

BREAKTIME
SANDWICH BAR
TEL 01484 423533
HUDDERSFIELD ELECTRICAL MERCHANTS
ELECTRICAL DISTRIBUTORS
TEL 01484 429441
"best quality, prices & service"
GREAT NORTHERN ST MOTORS
TEL 01484 530800
YOU ARE ON LOWER FITZWILLIAM STREET
BY LEEDS ROAD
FACING NORTH
HUDDERSFIELD