NEW ST
IMPORTANT NOTICE
Baby Friendly
1KIRKGATE
WAVERLEY CHAMBERS
9 KIRKGATE
WOOD ST
11
KIRKGATE
13 KIRKGATE
BYRAM ST
Baby Friendly

FIND AN ACCOUNTANT NEARBY!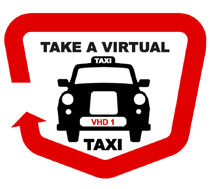 TO
Walter Dawson & Son
Chartered Accounts
Street View - Byram Street
Click to enlarge & navigate

BENEATH THE CHURCH
There are 8 Huddersfield churches in our cluster of various traditions – Baptist, Church of England, Methodist, Pentecostal, Roman Catholic and United Reformed.

We meet together regularly as we recognise that we are united in Christ although we worship in different buildings in different ways.
For more information visit:
KIRKGATE
Street Angels Huddersfield
LORD ST
35 - 37 KIRKGATE
41 KIRKGATE
KIRKGATE
33-47 KIRKGATE
41
KIRKGATE
SOUTHGATE
TO WESTGATE

TO MARKET PLACE
HUDDERSFIELD
Y

our screen should look like

the picture above with navigation icons to the side, top and bottom.
If it does not, please click the image above to gain full website access. Thank you.
The Business on the right is Breast Feeding Friendly.
For more information
Click Here
MCDONALD'S
FAST FOOD
TEL 01484 430788
L. BREWER
WATCH & CLOCK REPAIRS
TEL 01484 422602
A1 STATIONERY STORES
STATIONERY SUPPLIES

TEL 01484 432614
"quality stationery at discount prices"
CLICK TO CROSS

ESPRESSO CORNER
CAFE
TEL 01484


VACANT

PREMISES
TO PACKHORSE CENTRE
HUDDERSFIELD
The Business on the right is Breast Feeding Friendly.
For more information
Click Here
KEYS

RESTAURANT
RESTAURANT
TEL 01484 516677
ST PETER'S CHURCH
CHURCH OF ENGLAND
TEL 01484 427964
TO CROSS CHURCH ST
HUDDERSFIELD
HAOLAIWU
KARAOKE BAR
TEL 07838498735
NORTHGATE SALES & LETTINGS
ESTATE AGENT
TEL 01484 535002
KS CUTS
BARBERS SHOP
TEL 07474 112157
HUDDERSFIELD HOTEL
HOTEL & BAR
TEL 01484 512111
SAN VITO
RESTAURANT, BAR & GRILL
TEL 01484 519699
HD1 1QT
CLICK TO CROSS