ZETLAND ST
IMPORTANT NOTICE
Street Angels Huddersfield
50

KING STREET
There are 8 Huddersfield churches in our cluster of various traditions – Baptist, Church of England, Methodist, Pentecostal, Roman Catholic and United Reformed.

We meet together regularly as we recognise that we are united in Christ although we worship in different buildings in different ways.
For more information visit:
4

8 KING STREET
Baby Friendly
5 HAMMONDS YARD, KING STREET
1905 Click the picture
46-48 KING STREET
40-44 KING STREET
38 KING STREET
3 - 5 WORMALDS YARDS
7-8 WORMALDS YARDS
36
KING
STREET
34 KING STREET
40
32

KING STREET
KING STREET

FIND AN ACCOUNTANT NEARBY!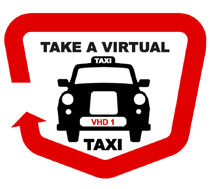 TO
Walter Dawson & Son
Chartered Accounts
QUEEN ST
HUDDERSFIELD
Y

our screen should look like

the picture above with navigation icons to the side, top and bottom.
If it does not, please click the image above to gain full website access. Thank you.
VACANT PREMISES
Click here for more
Vacant Properties
VACANT PREMISES
Click here for more
Vacant Properties
The Business on the right is Breast Feeding Friendly.
For more information
Click Here
THE CLOCK HOUSE
COFFEE SHOP & BISTRO

TEL 01484 531090
We present a "then and now" view of King Street with pictures from the Kirklees Photographic Collection. Click above.
OWEN SCOTT
BESPOKE TAILOR
TEL 01484 530123
HD1 2QT
SLUG AND LETTUCE

PUB
TEL 01484 545186
HUDDERSFIELD
VACANT PREMISES
Click here for more
Vacant Properties
MAISON PROPERTIES
PROPERTY RENTAL
TEL 01484 430804
COURTYARD DENTAL
DENTIST
TEL 01484 432855
NORTHERN TEA HOUSE
TEA SHOP
TEL 01484 769229
SUBWAY
SUBS & SANDWICH BAR
TEL 01484 547100
MAVERICK'S
COCKTAIL LOUNGE
TEL 01484
CATWALK
FASHION
TEL 01484
HUDDERSFIELD

TO CROSS CHURCH ST