Showers & Wetrooms at Atlas Bathrooms
IMPORTANT NOTICE
Unit 1, 21 KING STREET
Unit 2, 21 KING STREET
25 KING STREET
Welcome to The Packhorse Shopping Centre
MARKET PLACE ENTRANCE

Located in the heart of Huddersfield, offering visitors a bright and welcoming shopping experience. The centre provides over 40 shops on one accessible refurbished covered mall.

The Packhorse Centre offers great brands at excellent value, with Peters department store offering top fashion brands, The Chinese Buffet, Carphone Warehouse, Greenwoods, Card Market, Ann Summers, Burger King, Warren James and Timpsons together with a host of independent operators.
27 KING STREET
29 KING STREET
31 KING STREET
33-37 KING STREET
Baby Friendly
CROSS CHURCH ST
MAIN ENTRANCE
Welcome to Kingsgate Shopping Centre Huddersfield

Welcome to the Kingsgate Shopping Centre. Providing information on new shops, facilities, business opportunities and jobs. Whether you are looking for this season's latest collections, footwear, gifts, music or books, at Kingsgate you will receive all the assistance you require, from baby changing facilities and cash points to disabled access and plenty of car parking spaces.

Click here for more information:
> Opening Times
> Visit All Shops
> News
> Offers
> Facilities
> Directions

visit: kingsgateshoppingcentre.com Browse all our shops here >>>>>>>>>

Retail Merchandising Units Available for Hire
Bring your Business to the focus of the Huddersfield shoppers by renting a RMU (Retail Merchandising Unit) in the centre of the Mall.
Kingsgate RMU's are situated in busy high footfall ideas, ideal for retailers with specialist product promotions, product launches and those who wish to test their market.



MORE INFO
Free Town Bus Stop from 30/10/06
KING STREET
49
KING STREET
KING STREET
Baby Friendly
1905 Click the picture
53

KING STREET
57

KING STREET
61 KING STREET
KING STREET
Street Angels Huddersfield
KING STREET
CONTINUE ON KING ST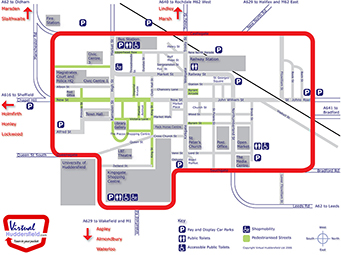 click to cross

TO CROSS CHURCH ST

Click Above for Free Bus Map
click to cross

click to cross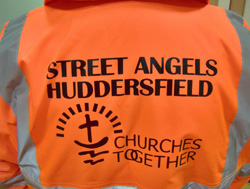 Huddersfield Street Angels are a group of volunteers who give up their free time on a Saturday night (10pm-2am) to help those who are enjoying the night life of our town to keep safe.
www.streetangelshuddersfield.co.uk

TO ZETLAND ST


HUDDERSFIELD
Y

our screen should look like

the picture above with navigation icons to the side, top and bottom.
If it does not, please click the image above to gain full website access. Thank you.
THE CHINESE BUFFET
RESTAURANT
TEL 01484 510511
CARPHONE WAREHOUSE
MOBILE COMMUNICATIONS
TEL 0870 1682614
VACANT PREMISES
WARREN JAMES
JEWELLERS
TEL 01484 515782
PATISSERIE VALERIE
HANDMADE CAKES
TEL 01484 519164
ANN SUMMERS
LINGERIE
TEL 0870 053 4053
FOOT ASYLUM
FOOTWEAR
The Kingsgate Centre is Breast Feeding Friendly.
For more information
Click Here

TO QUEEN ST

HUDDERSFIELD
TUI
TRAVEL AGENTS
TEL 01484 519977
VACANT PREMISES
Click here for more
Vacant Properties
SHAAKE
FRESH DRINKS
The Kingsgate Centre is Breast Feeding Friendly.
For more information
Click Here
We present a "then and now" view of King Street with pictures from the Kirklees Photographic Collection. Click above.

MANDALAY CAFE
BURMESE FOOD
TEL 01484 766623


HD1 2PZ
BOTANICAL
BAR & GRILL
SHINDIG@HD1
BAR
HUDDERSFIELD
WETHERSPOONS
LORD WILSON BAR
TEL 01484 411020


more information
HOUSE OF FRASER
DEPARTMENT STORE
TEL 01484 468500
HUDDERSFIELD