NORTHUMBERLAND ST
IMPORTANT NOTICE
60 JOHN WILLIAM ST
56 JOHN WILLIAM ST

FIND AN ACCOUNTANT NEARBY!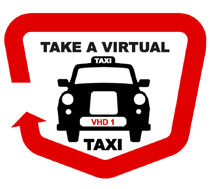 TO
Walter Dawson & Son
Chartered Accounts
1905-2002 Click the picture
54 JOHN WILLIAM ST
52 JOHN WILLIAM ST
46 JOHN WILLIAM ST
4

4 JOHN WILLIAM ST
"Shopping in the heart of Huddersfield has never been easier, at the convenient and friendly Piazza Shopping Centre..."
42

JOHN WILLIAM ST
36 JOHN WILLIAM ST
ST PETER'S ST
CONTINUE ON JOHN WILLIAM ST

TO ST GEORGE'S SQUARE
HUDDERSFIELD
Y

our screen should look like

the picture above with navigation icons to the side, top and bottom.
If it does not, please click the image above to gain full website access. Thank you.
VACANT
SHOP
Click here for more
Vacant Properties
BRIDGFORDS
ESTATE AGENT
TEL 01484 290133
www.bridgfords.co.uk

HD1 1ER

also find us on the Virtual Huddersfield imaginary
Property Street
We present a "then and now" view of John William Street with pictures from the Kirklees Photographic Collection.

Click above.
BOULTONS
ESTATE AGENTS
TEL 01484 515029
www.boultonsestateagents.co.uk
also find us on the Virtual Huddersfield imaginary
Property Street
THE EPHESUS
TURKISH RESTAURANT
TEL 01484 544454
VACANT
SHOP
Click here for more
Vacant Properties
HUNTERS
ESTATE AGENTS
TEL 01484 513777
also find us on the Virtual Huddersfield imaginary
Property Street
click to cross

VINYL TAP
2ND HAND VINYL RECORDS
TEL 01484 517720
WALLACE ARNOLD
TRAVEL SHOP
TEL 01484 511311

TO ST GEORGE'S SQUARE