WESTGATE HONLEY
IMPORTANT NOTICE

Welcome to Chadwick Lawrence Solicitors, Huddersfield

Personal Departments

Civil Liberties
Conveyancing, Huddersfield
Debt, Dispute & Litigation
Employment
Family
Financial Services
Medical Negligence
Personal Injury, Huddersfield
Wills, Probate & Trusts


Commercial Departments

Commercial Property
Company Legal Health Check
Disputes, Litigation & Debt
Employment
Insolvency, Huddersfield
Intellectual Property
Licensing & Planning
Mediation
Miscellaneous Matters
WESTGATE HONLEY
17 WESTGATE HONLEY
19 WESTGATE HONLEY
WESTGATE HONLEY
VIEWPOINT
23 WESTGATE HONLEY
23a WESTGATE HONLEY
25 WESTGATE HONLEY
27 WESTGATE HONLEY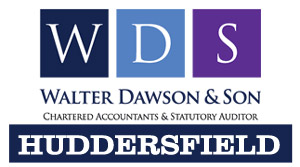 Walter Dawson & Son Huddersfield
take a personal interest in your family and business needs.

Contact Paula or Emily Today.

Our Chartered Accountants & Statutory Auditors offer a personal service tailored to suit you.
29 WESTGATE HONLEY
9 LOWER WEST HOUSES
9 LOWER WEST HOUSES
HONLEY
HONLEY

YOU ARE ON WESTGATE, HONLEY
4 MILES SW OF THE TOWN CENTRE
FACING SOUTH
Y

our screen should look like

the picture above with navigation icons to the side, top and bottom.
If it does not, please click the image above to gain full website access. Thank you.
DIXON & FRANKS
CARPETS & RUGS
TEL 01484 662614
CANTON CHEF
CHINESE RESTAURANT
TEL 01484 666966
TAYLOR HUGHES
HAIRDRESSING
TEL 01484 353498
HD9 6AA
KIRKWOOD HOSPICE
CHARITY
TEL 01484 430326
CLICK TO ENLARGE
Please

visit our website

to
find

more

information about this local
voluntary organisation
.
CAFE PLUS
CAFE
TEL 01484
BELONG
ESTATE AGENT
TEL 01484 444567
also find us on Virtual Huddersfield's imaginary
Property Street
ZEBRA
GIFTS & JEWELLERY
TEL 01484 661007
HD9 6AA
HONLEY BAKERY
CAKES & SANDWICHES
TEL 01484 661462
TL DALLAS
INSURANCE SERVICES
TEL 01484 665211
MJC RESIDENTIAL
LETTING AGENT
TEL 01484 535666
YOUR MOBILE BUSINESS
TELECOMMUNICATION
TEL 01484
BLUE TIGER
INDIAN RESTAURANT
TEL 01484 667000
HD9 6DW
FORESTERS ARMS
PUB
TEL 01484 664620
HD9 6DW
* Parking Outside
* All your planning and design needs catered for
YOU ARE ON WESTGATE, HONLEY
4 MILES SW OF THE TOWN CENTRE
FACING SOUTH