UPPERHEAD ROW
IMPORTANT NOTICE

JPB Jewellery, 3A Half Moon Street
Huddersfield
Our personal jewellery services include:

• Bespoke diamond jewellery
• Specifically designed wedding rings
• Unique engagement rings
• Large selection of watches
• Earrings ~ Necklaces ~ Bracelets
visit: www.jpbjewellery.co.uk
3a HALF MOON ST

JPB Jewellery, 3A Half Moon Street
Huddersfield
Our personal jewellery services include:

• Bespoke diamond jewellery
• Specifically designed wedding rings
• Unique engagement rings
• Large selection of watches
• Earrings ~ Necklaces ~ Bracelets
visit: www.jpbjewellery.co.uk
8 HALF MOON ST
6 HALF MOON ST
2 CHERRY TREE CENTRE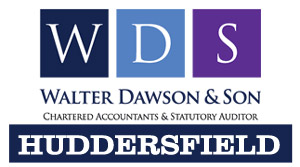 Walter Dawson & Son Huddersfield
take a personal interest in your family and business needs.

Contact Andrew, Paula or Emily Today.

Our Chartered Accountants & Statutory Auditors offer a personal service tailored to suit you.

1 CHERRY TREE CENTRE
FOX ST

HUDDERSFIELD
Y

our screen should look like

the picture above with navigation icons to the side, top and bottom.
If it does not, please click the image above to gain full website access. Thank you.
J.P.B JEWELLERY
JEWELLERS
TEL 01484 534885
CAMS CUTS
HAIRDRESSING
TEL 01484

( Your Business ? Please advise local phone number. Click Here )
HALF MOON
WHOLEFOODS
TEL 01484 456392
"where health comes naturally"
CLICK TO CROSS

STOREYS
AMUSEMENTS
TEL 01484 542121
VACANT RESTAURANT

HUDDERSFIELD