MARKET ST
IMPORTANT NOTICE
INFORMATION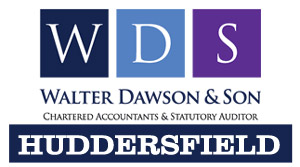 Walter Dawson & Son Huddersfield
take a personal interest in your family and business needs.

Contact Andrew, Paula or Emily Today.

Our Chartered Accountants & Statutory Auditors offer a personal service tailored to suit you.

1 DUNDAS STREET
DUNDAS STREET
Brintons
Ulster
Axminster
Old Charm
Parker Knoll
Sherborne

3 Piece Suites
Dining Suites
Carpets
Beds
Recliners
Sofas

Step into Thatcher's of Huddersfield and discover a world of beautiful furniture and carpets to enhance any home.
Displaying a combination of traditional styles and more contemporary designs, Thatcher's has something for everyone in three extensive showrooms all on one level.

82 Leeds Road
Huddersfield
DUNDAS STREET

Welcome to Chadwick Lawrence Solicitors, Huddersfield

Personal Departments

Civil Liberties
Conveyancing, Huddersfield
Debt, Dispute & Litigation
Employment
Family
Financial Services
Medical Negligence
Personal Injury, Huddersfield
Wills, Probate & Trusts


Commercial Departments

Commercial Property
Company Legal Health Check
Disputes, Litigation & Debt
Employment
Insolvency, Huddersfield
Intellectual Property
Licensing & Planning
Mediation
Miscellaneous Matters
DUNDAS STREET
INFORMATION
UPPR-H'ROW
HUDDERSFIELD
Y

our screen should look like

the picture above with navigation icons to the side, top and bottom.
If it does not, please click the image above to gain full website access. Thank you.
PERMANENT HOUSE
STUDENT ACCOMMODATION
HUDDERSFIELD LIGHTING
LIGHT FITTINGS
TEL 01484 421025
FASHION FACTORY
CLOTHING ALTERATIONS
TEL 01484 559585
THE OTHER SIDE OF THIS STREET IS TOTALLY FILLED BY SAINSBURY'S SUPERMARKET ACCESSIBLE FROM MARKET STREET.