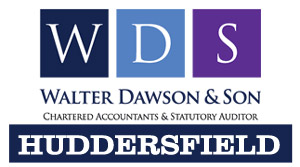 Walter Dawson & Son Huddersfield
take a personal interest in your family and business needs.

Contact Andrew, Paula or Emily Today.

Our Chartered Accountants & Statutory Auditors offer a personal service tailored to suit you.

NABBS LANE
7 CHURCH STREET
9 CHURCH STREET
1 MARKET PLACE
MARKET PLACE

LOOKING FOR A JOB?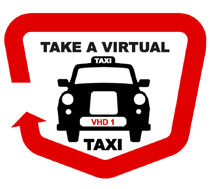 TO

Stafflex Recruitment in Chapel Hill
19-21 STATION ROAD
17 STATION RD.
STATION ROAD
24 STATION RD.
1 CARR LANE
4 CARR LANE
5 CARR LANE
Visit The Kingsgate Shopping Centre
King Street Huddersfield.
Whether you are looking for this season's latest collections, footwear, gifts, music or books, at Kingsgate you will receive all the assistance you require, from baby changing facilities and cash points to disabled access and plenty of car parking spaces.

House of Fraser
TX Maxx
River Island
Miss Selfridge
Pandora
Next
Office
JD Sport & more...
Browse all the famous shops & watch our video.
Click here!
6-7 CARR LANE
8 CARR LANE
9-10 CARR LANE
11 CARR LANE

JPB Jewellery, 3A Half Moon Street
Huddersfield
Our personal jewellery services include:

• Bespoke diamond jewellery
• Specifically designed wedding rings
• Unique engagement rings
• Large selection of watches
• Earrings ~ Necklaces ~ Bracelets
TO BRITANNIA
ROAD

HUDDERSFIELD
YOU ARE ON CARR LANE SLAITHWAITE
5 KM WEST OF THE TOWN CENTRE
FACING NORTH
The Silent Woman
Pub
TelL 01484 844286
Rumpus
Burger Bar
Tel 01484 841979
Shoulder of Mutton
Pub
Tel 01484 844661
Dri n Wash Ltd
Washeteria Launderette
Chopsticks
Cantonese Takeaway
Tel 01484 846700
Slawit & Golcar Cars
Taxi Service
Tel 01484 847222
Slaithwaite Village Store
Mini Market
Tel 01484
The Cook House
Cafe
Tel 01484 842269
SLAITHWAITE
Woodies
Gin Bar
Tel 01484 845373
The Commercial
Public House
Tel 01484 842920
Marhaba
Asian Take Away
Tel 01484 841711
Roger Hunt
Bookmakers
Tel 01484 842989
O Blackburn
Gentlemen's Outfitters
Tel 01484 842350
"traditional menswear for sale or hire"
Aldred's Opticians
Opticians
Tel 01484 843023
Cohens Pharmacy
Pharmacy
Tel 01484 842803
E & R Grange
Butchers & Pies
Tel 01484 842762
YOU ARE ON CARR LANE SLAITHWAITE
5 KM WEST OF THE TOWN CENTRE
FACING NORTH
TO BRITANNIA
ROAD

SLAITHWAITE