JOHN WILL' ST
IMPORTANT NOTICE
CORNER OF BROOK STREET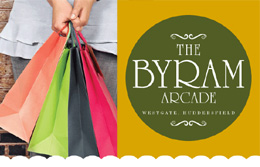 Byram Arcade
Westgate, Huddersfield

A haven for independent shopping, Byram Arcade is the town's oldest Victorian arcade and a great place to visit in Huddersfield.

Spread over three floors, the arcade is in the heart of the town centre and home to specialist shops selling homewares, fashion, vintage, arts, crafts, and gifts, plus several cafés and restaurants.

1 - 3 BROOK STREET
5-7

BROOK STREET
9 BROOK STREET
11 BROOK STREET
17 BROOK STREET
19 BROOK STREET
BROOK STREET
LORD ST
Welcome to Kirklees Markets

Traditional Shopping in the heart of your town
Kirklees is undoubtedly a district of markets – from beautifully restored Victorian and Edwardian Market Halls, to the largest open markets in Yorkshire, fabulous farmers markets, and the best second-hand and collectors markets in the region.

Experience a change from the sterile shopping experiences of the high street and supermarkets with a visit to your local market, an ever-changing feast of colours, smells, sights and sounds.
BROOK STREET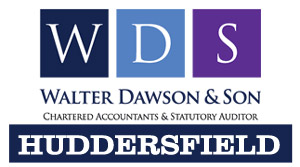 Walter Dawson & Son Huddersfield
take a personal interest in your family and business needs.

Contact Paula or Emily Today.

Our Chartered Accountants & Statutory Auditors offer a personal service tailored to suit you.

FRIENDLY STREET
RING ROAD
ST.GEORGE'S SQ

JOHN WILLIAM ST
HUDDERSFIELD
Y

our screen should look like

the picture above with navigation icons to the side, top and bottom.
If it does not, please click the image above to gain full website access. Thank you.
HOME AND GARDEN
SECOND HAND GOODS
TEL 01484 515088
KIRKLEES CITIZENS ADVICE
ADVICE & LAW CENTRE
TEL 0344 848 7970

www.citizensadvice.org.uk
HD1 1EB
VACANT SHOP
Click here for more
Vacant Properties
S2R CREATIVE SPACE
MENTAL HEALTH CHARITY
TEL 01484 539531
VACANT SHOP
Click here for more
Vacant Properties
TO WOOD ST

TO BYRAM ST

HUDDERSFIELD
VACANT SHOP
Click here for more
Vacant Properties
HEADROW FURNISHERS
RETAIL FURNISHINGS
TEL 01484 426376
HD1 1EB
THE LINK ACADEMY
HAIRDRESSING & BARBERING TRAINING
TEL 01484 425500
HD1 1EB
Click to walk through Tesco's Car Park to Viaduct St

OPEN MARKET


TEL 01484 223195
visit
MEDIA CENTRE

3
OFFICES
TEL 01484 543335